OK, I promise...this will be the last post for today. ;-)
There's been many requests for pictures of the house but I've been wary to post any, since I'm still battling the sea of boxes. Wynter's room is the only room that's completely unpacked and "purdy" looking...well, when it's cleaned up, like today. I pick up her room and change the bed once a week...lucky, today was the day! Here are the pictures I took. Of course, Wynter and the cat had to be in on the show...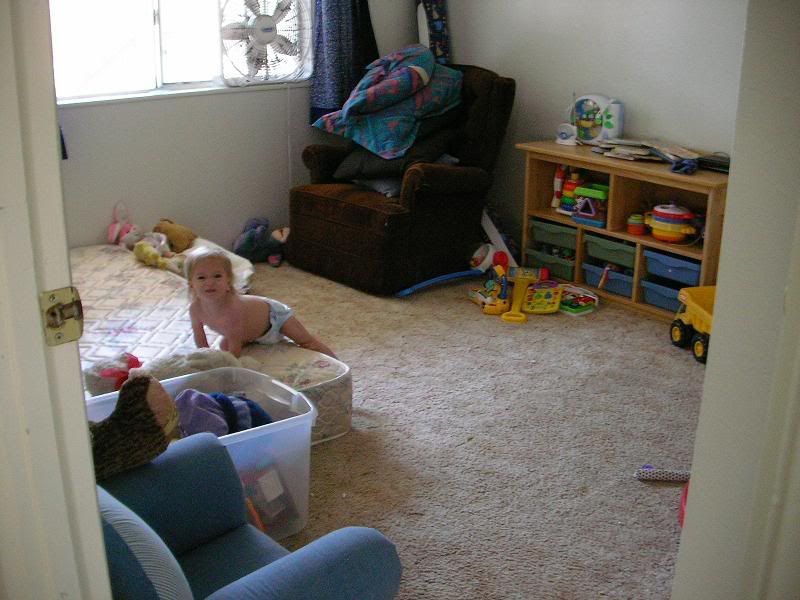 Looking in from the door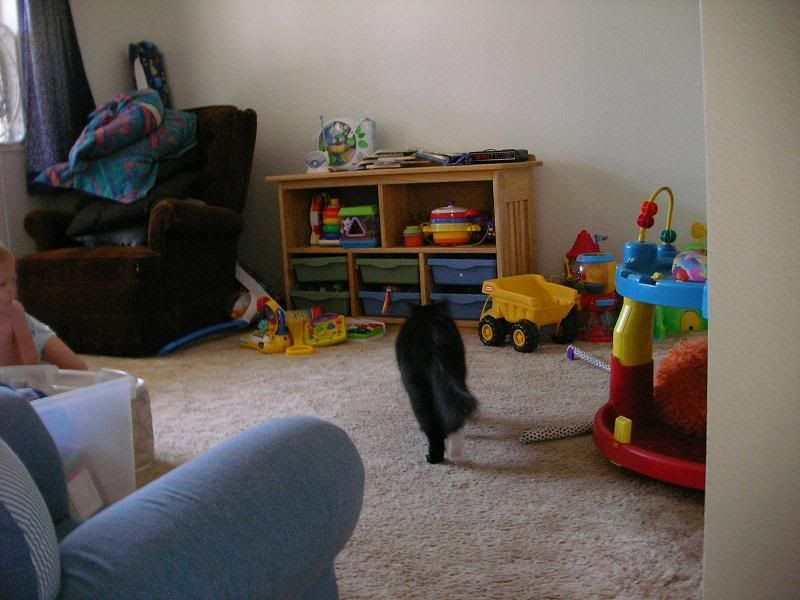 Looking from the door again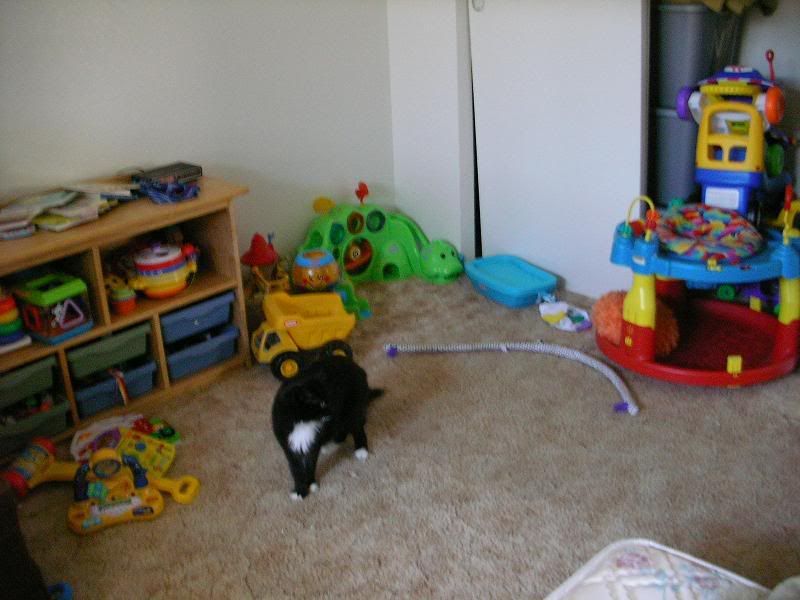 The View from the Bed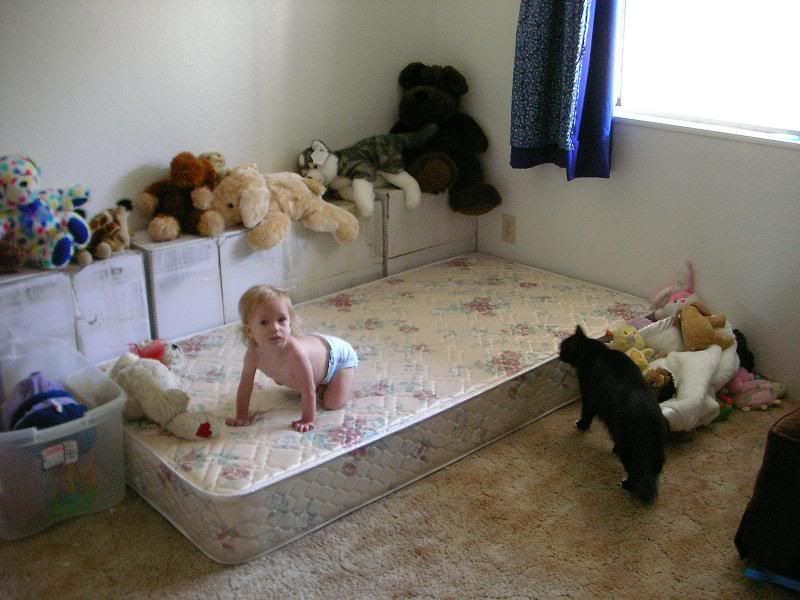 W's Bed
You may be wondering what's with the boxes along the wall. Wynter loved to bounce against the flexible walls of her Pack n Play (her "crib" before the move) and hasn't broken the habit since moving to her "big girl's bed". We tried pillows at first but she'd just move them so she could bounce against the wall...and then SCREAM. The empty boxes are her buffer zone until she gets over this whole bouncing thing. And they work great for a stuffed animal shelf!